I recently, in October, visited my sister in Tallahassee, Florida for my niece's wedding…and a beautiful bride she did make, for certain! It was truly a blessing, doubly so, I might add. I attended my sister's church, the 1200 Tharpe Street Church, the Sunday after the wedding. It was a beautiful sermon and gracious heavenly worship music.I was blessed and so surprise.
My sister leaned over to me and said something to the affect that "this is a far cry from the old Roman Catholic masses." As though I might feel uncomfortable in the service. But I know we had spoken on several occasions that I had not been a Roman Catholic for decades, now.Later that day I spoke to her about that little act of kindness she showed me by handing me her first bible for study. While I had visited her she handed me my first Bible. As a kid growing up in New Jersey diocese of the Roman Catholic Church, we did not read the Bible, as mentioned before. The Priest said he would read the Bible and teach us what it said, because (in essence or in fact) we were too stupid to understand the Bible. And with that Bible, I told her, a journey began in my heart and soul to seek God. While I still have problems, as do most of us due to our carnal natures, we have found God in our own ways.
While I found it odd that a Priest would say such a thing. But, sadly from my perspective, it was one way the Catholic Church attempted to maintain power over the people within the congregation(s). Although, this was in direct conflict with God's Word.
The secret things belong to the Lord our God, but those things which are revealed belong to us and to our children forever, that we may do all the words of this law. ~Deuteronomy 29:29 NKJV
The word of God has been revealed to man, and is therefore no longer a secret. However, there are those who teach the word who seek to keep themselves in power, to a certain degree. Gutenberg placed the Bible in print for man to see. Tyndale was the one who gave the Word of God an English voice. For decades, if not millennia, the Word of God was in the Latin tongue. This, at some point in time was considered God's Language. But how could such be? After all, looking at the Jews being God's chosen people would make Hebrew, rightfully, God's Language…don't you think? The Bible was seen, in the eyes of many, to be a powerful tool over the people…and it was used very much so as a weapon against the people.
Well, let's get back on track. What struck me was the teaching of Anthony Battle (Lead Evangelist), which also inspired this blog post. The sermon was a series entitled "Follow Me" on the teaching of Psalm 2:1-8. It was as though I were in a Bible Study, yet it was more deeply involved than that. It was truly different, from my perspective. It brought to my mind the teaching written about Jesus in the Gospels. I have been to many churches in my life. Some were powerful, some were truly motivated, others were very inspiring, but none compared to the interactive experience at the 1200 Tharpe Street Church.
What of your church?
While I do love my church, due to it's set-up it cannot be completely interactive. As our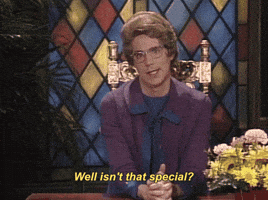 set-up is a primary church with 4-5 satellite locations. However, as a single, sole church you can be more interactive. And please, do not misunderstand me…I am not touting that the pasture is greener on the other side of the United States. Churches are different. Both of our churches are non-denominational (Calvary Christian Church & 1200 Tharpe Street Church.) Each church has both problems that they must contend with, they have benefits that pique the interest of others, and each possesses a closeness that creates a family.
Jesus spoke out publicly and personally for all to learn and gain a renewed closeness to God. This, I believe, is one of the purposes of the church on earth. Often times we become so enamored by the building that we fail to realize that the church is the people. Many churches throughout the world begin in someone's living room. Jesus taught the twelve and sent them out among the people to teach them.
After a few months of training the twelve Apostles became fishers of men, Jesus gave His students a "mid-term exam." John Mark records: "And He called the twelve to Himself, and began to send them out two by two, and gave them power over unclean spirits. … So they went out and preached that people should repent [change their minds]. And they cast out many demons, and anointed with oil many who were sick, and healed them" (6:7, 12, 13; cf. Luke 9:1-6).

Interestingly, in the parallel passage in Matthew's gospel the make up of the "two-by-two" teams are given: Peter and Andrew; James and John; Philip and Bartholomew; Thomas and Matthew; James and Lebbaeus / Thaddaeus; and finally Simon the Canaanite and Judas Iscariot (10:2-4; cf. Luke 6:13-16).

Later, Jesus sends another group of seventy individuals out, most likely to Perea, in order to prepare that area for the next stage in His ministry. As with the Twelve, He sent these disciples out two-by-two as well (Luke 10:1).

Jesus set forth the Biblical pattern, two-by-two, for future missionary endeavors by the example of the Twelve and the Seventy. The Holy Spirit, in the Book of Acts, confirmed this pattern by example as well (Acts 13:2).
Of course, back in the day and time of Jesus, it was probably easier and more practical to have church groups in your home, due to the smallness of the cities and towns. However, the basic message I get from the Gospels and the Epistles is teaching people, interactively, and sending them out into the world to teach others. Even if the world you send them out into is the city in which you live. As the group grows in knowledge, send them out to teach others, then start up another group. There is no reason that you couldn't stay in touch with your brothers and sisters. The teachings of Paul clearly indicate that he stayed in touch with those he taught and visited with them.
I hope I dd not blather on too much. And get too messy and all over the place. I also wanted to express what a blessing it was to receive a great teaching at such a wonderful church in a distant city!
May God Richly Bless You, My Beloved!
MK Murphy